---
Evolution
With 45-year experience in plastic industry, Jin Hui was aware of the importance of cooling facility for machinery and began to study cooling system since 1990.
In Taiwan, water is rich in mineral such as CaCo3 that becomes a problem of building up limescale. Jin Hui was consequently dedicated in developing closed circuit cooling tower for overcome limescale problem.
After continuous overseas investigation, test and improvement, Jin Hui began to budget production of mold and established Jin Hui Cooling Machine Co., Ltd in 1999. Besides being the first one to produce closed circuit cooling tower, Jin Hui also manufacture the most suitable cooling tower for industrial equipment. Moreover, we continuously pursue better way to meet our customer's requirement.
---
Advanced Design Concept
Knowing the demand of various industries, Jin Hui cooperated with domestic institution and conquered the weakness of maintaining cooling tower. Our company holds the spirit of steady production to serve customers. We have exported our products to many different countries for decades. Besides, our closed circuit cooling towers are applied to plastic injection, blow molding, furnace and metal processing.
---
Overall Cooling System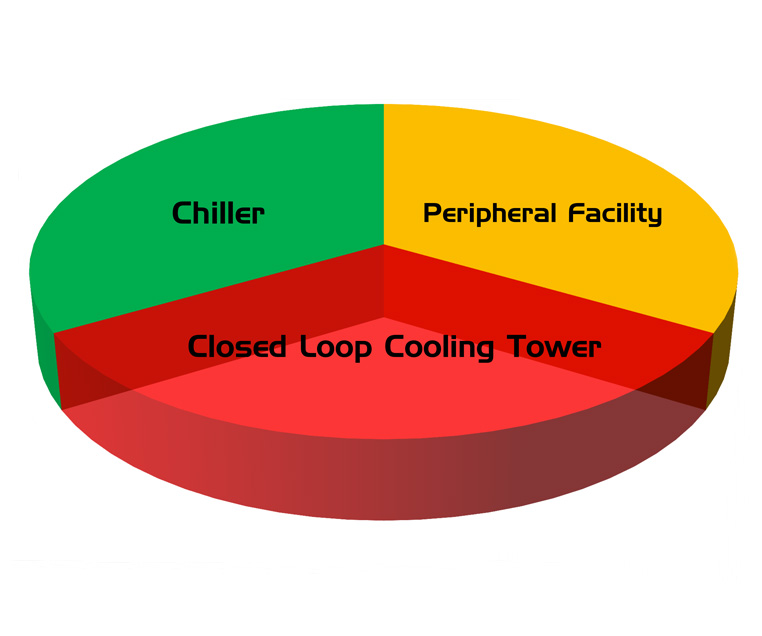 ---
Application
Plastic injection molding& blow molding machine
Low, medium and high-induction melting furnace
Forging
Air compressor
Chiller
Printer machine
Laser cutting machine
Air conditioner
Other various industries
---