---
Feature
# 304 stainless steel body
PP Anti-Acid Pump< /blockquote>
---
Description
WM Tube Cleaner is professional for cleaning limescale. The WM series is made for the use of chiller, plate heat exchanger and mold that have been blocked by limescale. WM Tube Cleaner is modular equipment that is suitable for cleaning many machines. This tube cleaner is easy to use and durable, customers will no longer have concern with motor rustiness and corrosion problems. Also, its safety design makes sure that the users don't worry about leakage current or agent spray from cleaning the machine. WM is absolutely your best choice to get rid of limescale.
---
Application
Plastic injection machine - Oil temperature cooling system
Refrigerator condenser, cooler
Mold cooling water circuit
Mold temperature controller cooling circuit
Air compressor cooling system
Casting system plate type heat exchanger
Various manufacture facilities cooling system
---
Specification
Model number
WM-75
WM-100
WM-135
Circulating Water Flow (L/min)
75
100
135
Lift (m)
6.8
9.8
12.5
Tube Diameter (inch)
3/4"
1"
1"
Phase / Frequency / Voltage
single phase voltage: 110V/220V frequency:50/60
Net Weight (kg)
23.5
Dimensions (mm)
600(L)x450(W)x780(H)
Body Material
# 304 (1.5mm) stainless steel body
Acid / Alkaline Resistance Pump
PP Acid/alkaline resistance glandless pump
Water Tank Material
F.R.P Acid / Alkaline Resistance Water Tank,L:250*W:250*H:600* (40Liter)
water way switch
The switches for the water channels are acid/alkaline resistance and have various tube inlets and outlets.
Acid/alkaline resistance pump cover
# 304 stainless steel protection cover
Movable trolley
4 thickened and reinforced wheels
Pressure adjustment
Built-in circulating system. It prevents pump from idling and adjusts the pressure of outgoing water.
Drainage
Bucket and base drainage system
Power Switch
Shihlin manufactured NFB (No Fuse Breaker)
---
Details
Machine Housing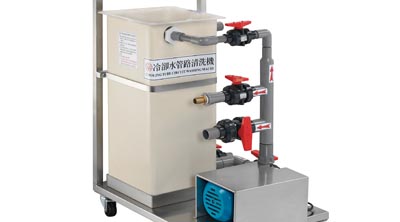 Tube Cleaner body that is constructed with 1.5mm thickness Stainless Steel #304 is tough and durable, no worries at motor vibration and agent corrosion.
P.P Pump & Cover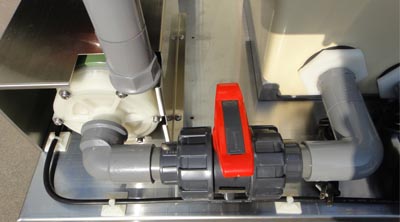 WM Tube Cleaner that takes PP non-leak shaft seal pump is able to prevent corrosion from acid washing. Above the pump is Stainless Steel #304 lid to protect the pump against agent spraying.
Water Tank & Bottom Drainage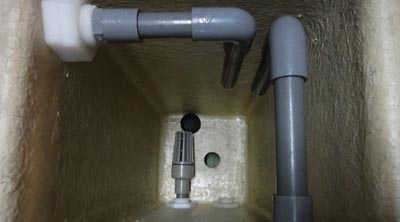 The circulating water tank for WM tube cleaning machine is made with F.R.P acid/alkaline resistance material. The drainage of the water tank is constructed on the side and the bottom for easy maintenance after using.
Union Switch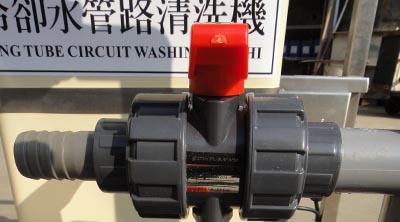 WM tube cleaning machine with anti-acid hammer union is suited to different tube diameters.
Movable Trolley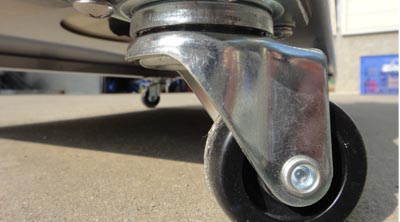 WM Tube Cleaning Machine with 4 intensified wheels is designed for easily movable and convenient to load enough water amount.
Safety Design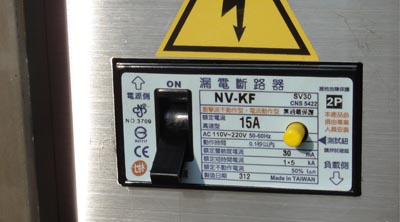 The tube cleaning machine is integrated with an internal circulating system that prevents the pump from idling and controls the pressure of outlet water. To ensure operational safety, the machine is equipped with circuit breaker to avoid electric leakage.
---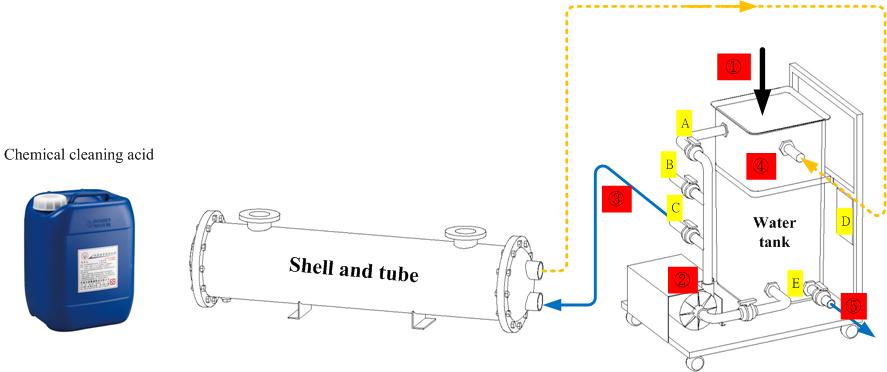 Cleaning Steps
Pour water and cleaning chemical agent into water tank
Turn on switch D and activate motor
Switch on C valve to make solution flow into cooling water circuit
Finish all above steps, machine will start cleaning up
Solution with impurities flows back to water tank again
Repeatedly circulate for 20-30 minutes (operating time depends on condition)
Turn on E valve to discharge polluted water
Finish all cleaning steps
---
Related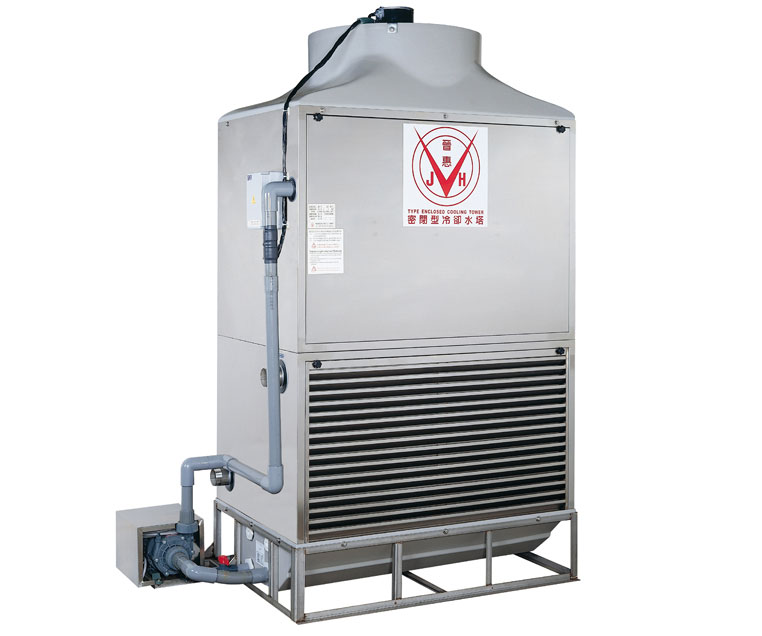 SCT-30 closed circuit cooling towers are smaller to medium size constructed with stainless steel. It is suitable for small one-to-one facility such as high-induction melting furnance, water cooled compressor, industrial chiller or one-to many plastic injection systems.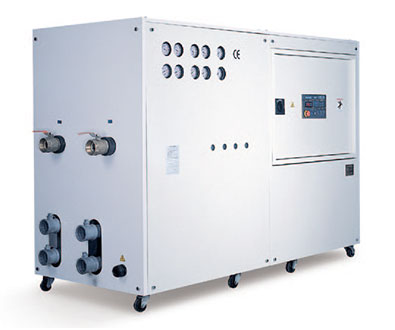 WCR series chillers are designed for industrial use. Hence, high stable and efficiency is our appeal.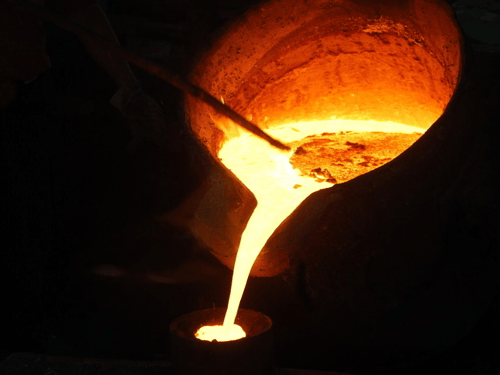 We are experienced in providing services to different industries and solving clogging problems cause by limescale.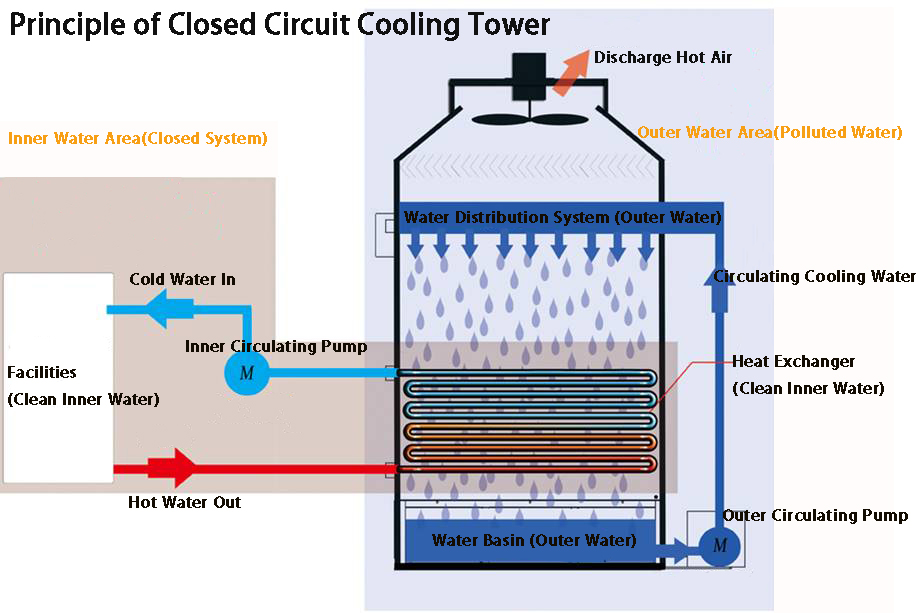 Welcome to learn our professionals. We are a professionlized cooling machine manufacturer.