Maintenance of open type:
One of the most common equipment in factory is cooling tower. However, the supply process may increase CaCo3 and this problem causes the risk of making fouling and unstable production. Moreover, Open type cooling towers expose process cooling water to atmosphere and impurities may pollute equipment.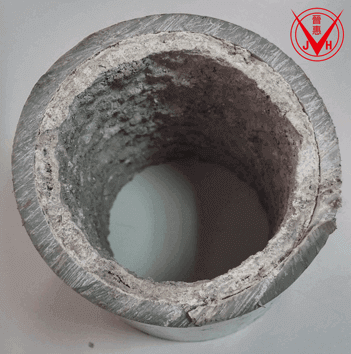 Steps:
Clean up impurities at the bottom of basin.

Clean up the spray pipe

Agent with clean water to circulate washing

Add antifoaming agent to eliminate the foam. (agent = Scale cleaning)

 

Check the heat exchanger of equipment is clean.

Add neutralization agent to make PH value goes to PH7.
Disadvantage of open type
Undetectable.

It is ineffectively to use a lot of agent in fill

Increasing the acid washing damage.

Exchanger breaks down, by washing cooling tower and equipment at once.

Damage the basin of cooling tower by using agent.

Equipment

failure

unexpectedly by impurities after turn on.


Maintenance of closed circuit cooling tower
JIN-HUI Closed circuit cooling tower utilizes heat exchange coil to divide cooling system into "inner water system" and "outer water system". (What is closed circuit cooling tower?) It keeps the process fluid clean and contaminant free. Hence you can ensure that the productive process keeps in high efficiency always.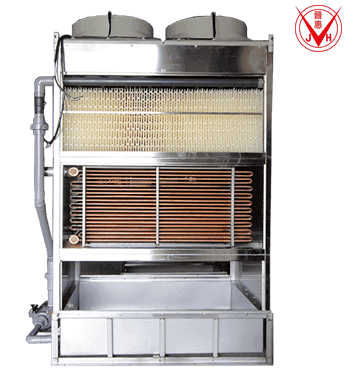 JIN-HUI closed circuit cooling towers use #304 stainless steel with new invention of detachable, durable and simple maintenance. (SCT- Closed Circuit Cooling Tower)Moreover, this machine equips one anti-fouling device for reduce the coil Scale.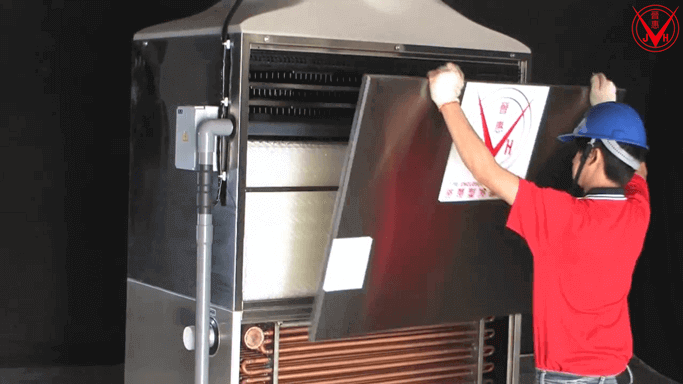 Distribution Tube
Open the device case and turn down the sprinkler tube 90° counter-clockwise. Make sure the spray hole upward when you put all parts back.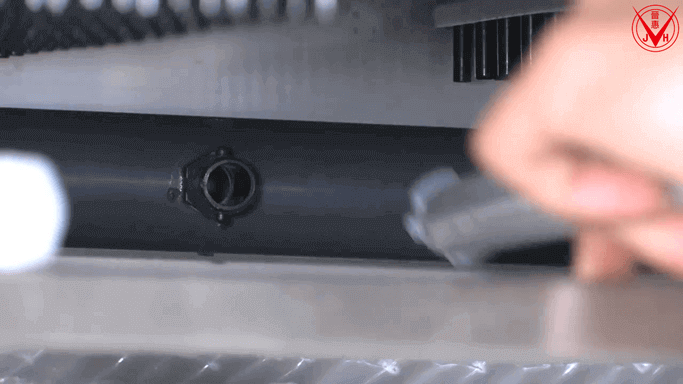 Fill
Fill with piece by piece design is placed under the sprinkler tube. Please take advantage of screwdriver to take fill out.Beat it to get rid of dirt.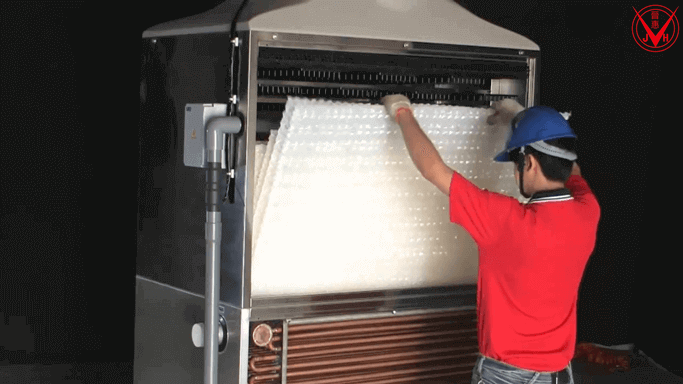 Heat Exchanger Coil
Open the intake louver underneath.Clean by high pressure washer.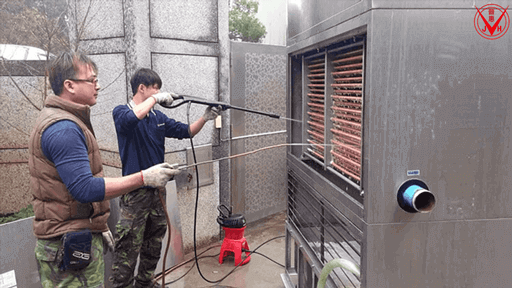 Clean up impurities at the bottom of basin before turn on for preventing reuse dirty water.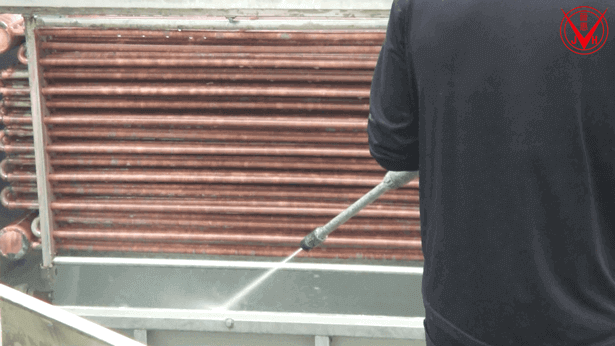 Advantage of JIN-HUI
Reduce costs of labo
ABS detachable fills

Reuse fills without expendable

Lower maintenance cost
| | | | |
| --- | --- | --- | --- |
| Cooling Tower | JIN-HUI Closed Type | Others-Closed Type | Open Type |
| Scale-free | O | O | X |
| Agent cleaning-free | O | X | X |
| Simple design - open machine body | O | X | X |
| simple maintenance | O | X | X |
| ABS detachable fills | O | X | X |
| Expendable-free | O | X | X |